It's back to school time, and at our house that means lots of peanut butter sandwiches!  Did you know PB&J sandwiches freeze really well?  I'll often make a whole week's worth and pop them in the freezer.  They can go right into lunch boxes still frozen and they'll be perfect by lunch hour and keep the lunch box cold. If your family gets tired of the same ol' same ol' I've got three great tips today on how to quickly and easily level-up that classic combo to keep lunch time fun, nutritious, and interesting! A creative peanut butter and jelly sandwich makes lunch time more fun. I'm using SKIPPY® Natural Creamy Peanut Butter Spread, which is a favorite brand I buy easily at my local Kroger store (where I live, that's Fred Meyer). I love how smooth and creamy it is, without having to stir it!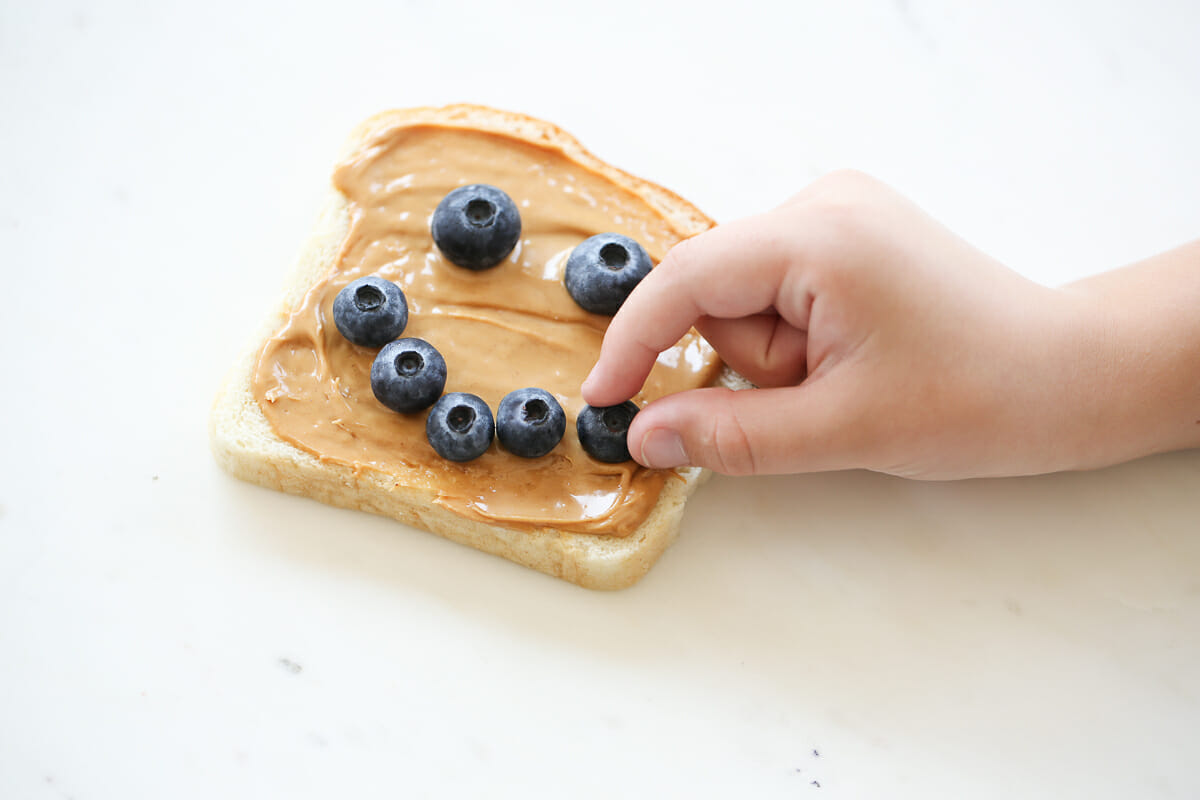 Tip 1: Switch up your Bread
The simplest idea sometimes makes the biggest difference!  Try swapping out your go-to sandwich bread with something else, some ideas are: cinnamon raisin bread, cheddar bread, Hawaiian Sweet rolls, bagels, tortillas, or flat bread.  This bread pictured is a blueberry bread from my local Kroger bakery and it was fantastic!  A fun new bread is in an easy way to make a fun peanut butter and jelly sandwich.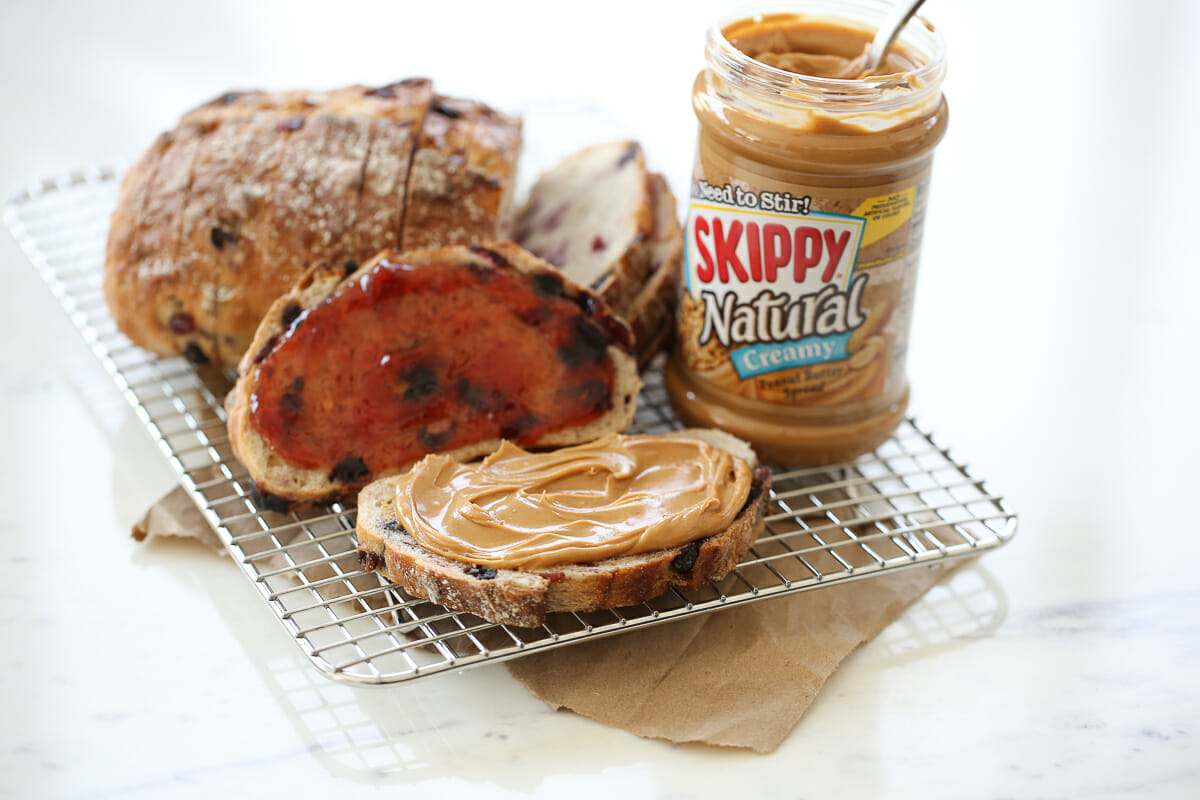 Tip 2: Switch up the Shape
This is my first grader's FAVORITE thing.  Instead of a peanut butter and jelly sandwich, try PB&J Rolls. I cut off the crusts of soft white bread and he quickly flattens them out with his mini rolling pin.  Spread on a thin layer of peanut butter and jelly and then roll them up!  He sometimes like to slice them like tiny cinnamon rolls, which is fun, too!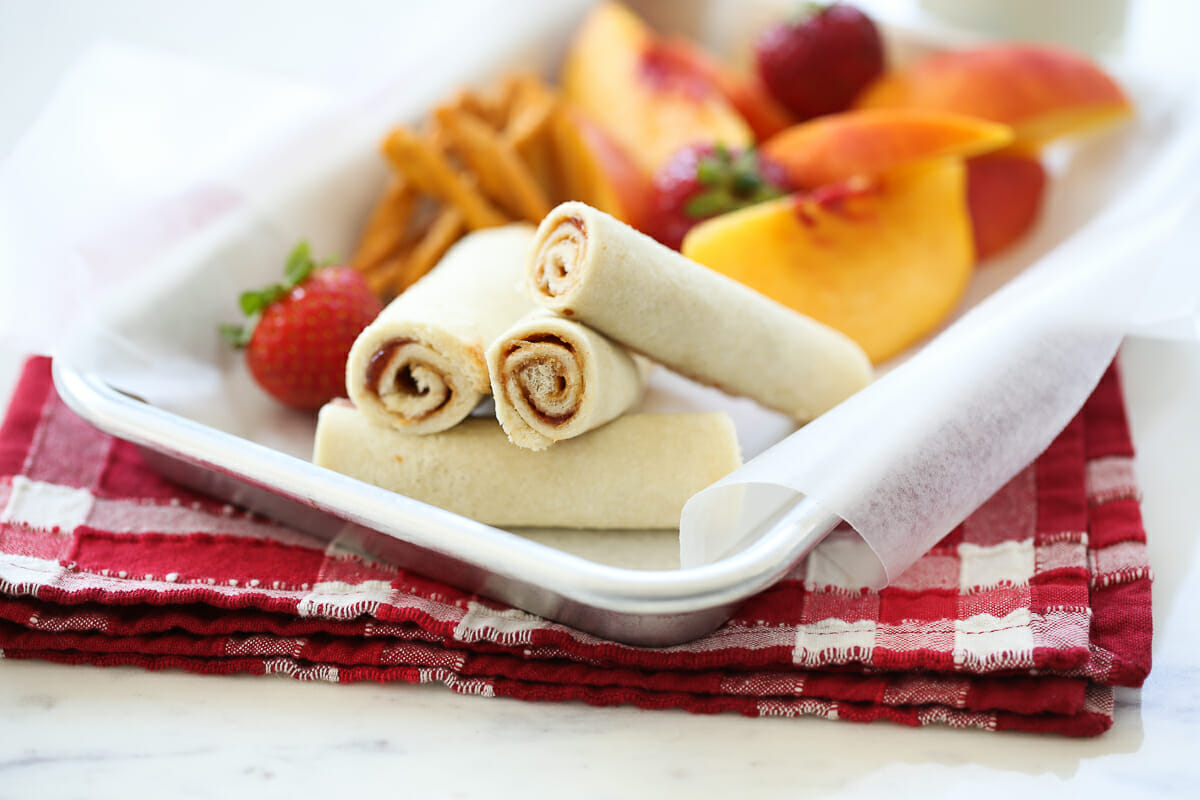 Tip 3: Switch up the Jelly
As in, skip the jelly!  Try fresh fruit instead, like berries or sliced apples or peaches.  The classic banana and honey sandwich is amazing with a layer of creamy peanut butter and a sprinkle of cinnamon.  You can also add crunch elements like coconut flakes, granola, or chia seeds.  If you're feeling adventurous, try the popular bacon-peanut butter combo, or try Elvis's famous peanut butter, bacon, and banana combination.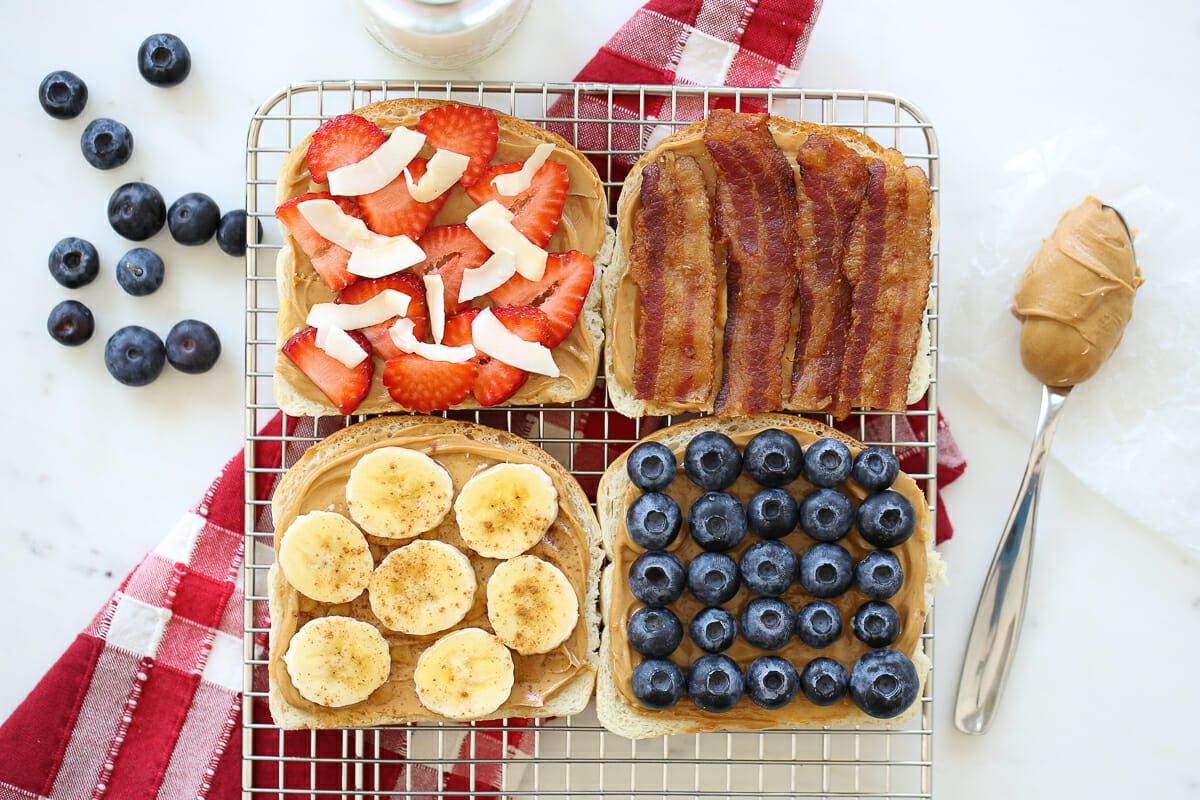 Love Peanut Butter and want to look beyond the peanut butter and jelly sandwich??  Here's a few other recipes we LOVE to use up that jar of Skippy!
Thai Peanut Noodles (with Peanut Butter Sauce!)
GIANT Peanut Butter Cookie
Easy 5-ingredient PB Cookies (no butter or flour!)
Old School Frosted PB Bars
Peanut Butter and Jam Cookie Bars (My childhood favorite!)
Peanut Butter Cup Rice Krispie Treats
Peanut Butter Chocolate Chunk Cookies
Giant Chocolate Dipped PB Cookies
This post is sponsored by Skippy Peanut Butter, all opinions and recipe ideas are our own.