Ham and Brie Puff Pastry Cups make an easy party appetizer. They are topped with some apricot preserves for a hint of sweetness.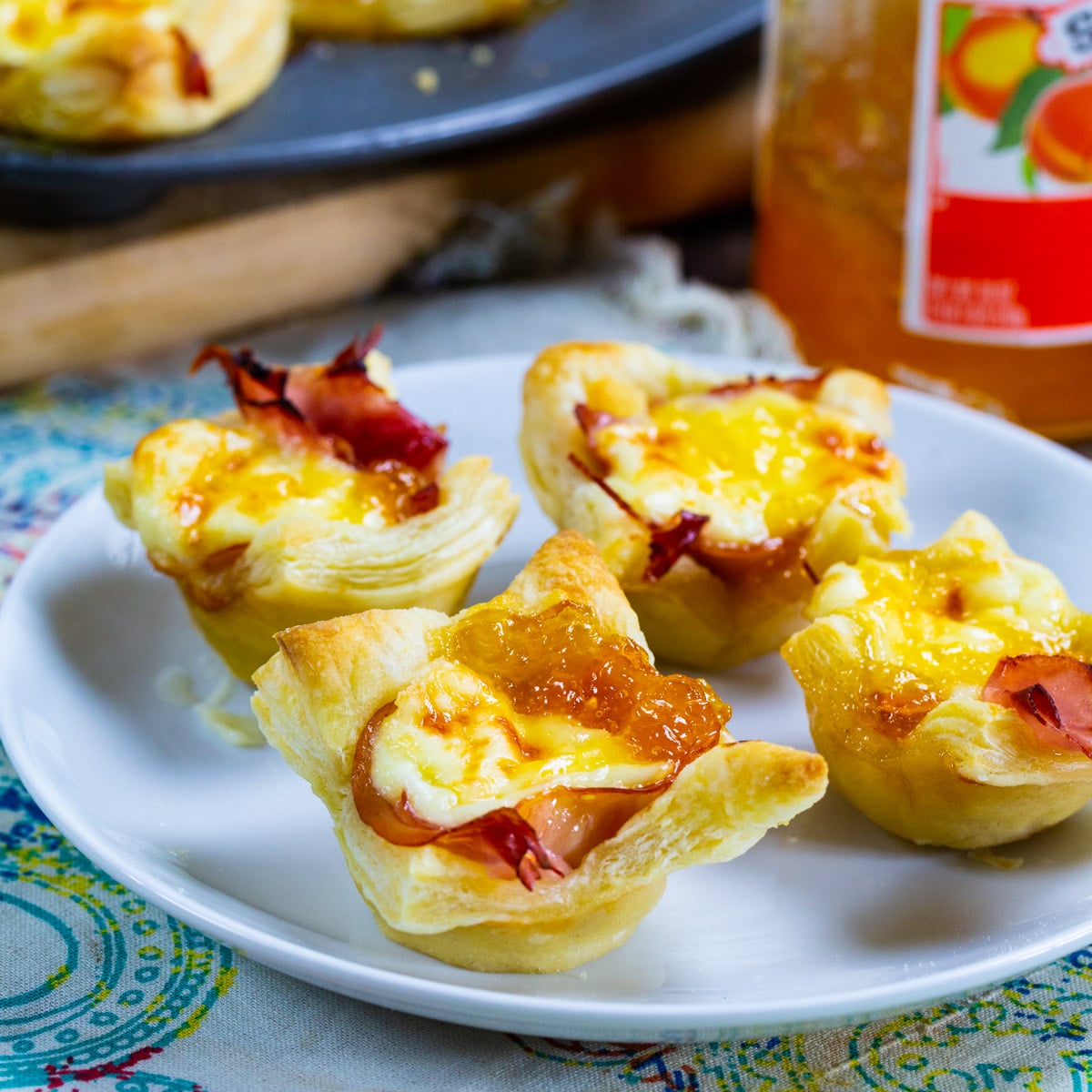 Only 4 Ingredients Needed
Puff Pastry– you will need 1 sheet and it will need to be thawed before using.
Deli Ham– Sliced deli ham works well for this recipe but you can also use leftover Easter or Christmas ham and it can be diced instead of sliced.
Brie Cheese– there is nothing like the creaminess of brie cheese
Apricot Preserves– A little sweetness complements the saltiness of the ham. You could use peach preserves, raspberry, strawberry or fig preserves instead.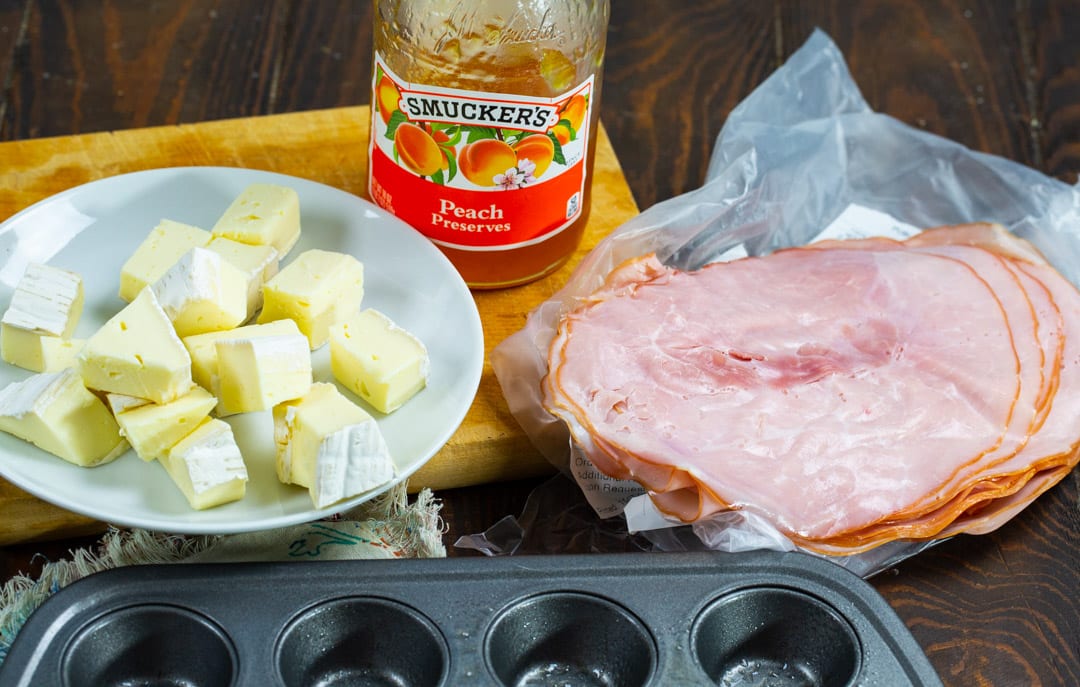 Puff Pastry
I always have a box of puff pastry in my freezer. Everyone loves a good puff pastry appetizer. Start with puff pastry and you can't go wrong.
Make It Spicy
If you want to make this easy party appetizer spicy, sprinkle a few crushed red pepper flakes or cayenne pepper on top of each one.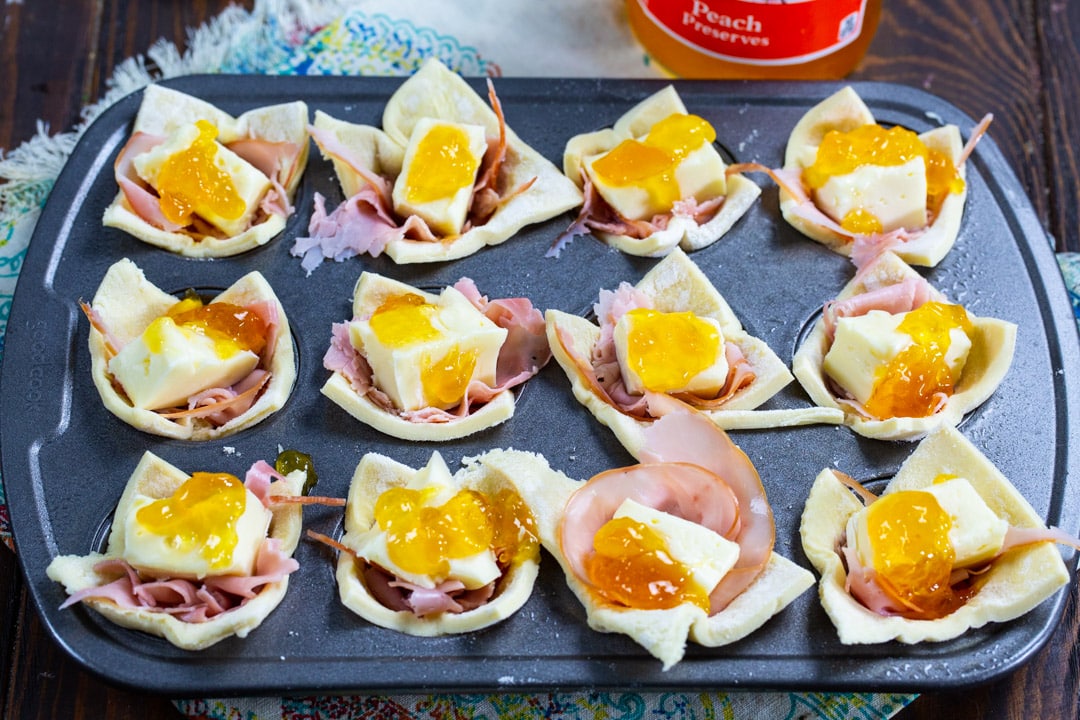 Double The Recipe
You can easily double the recipe and make 32 puff pastry cups.
Equipment Needed
Mini muffin tin- this one gets great ratings and has 24 cups.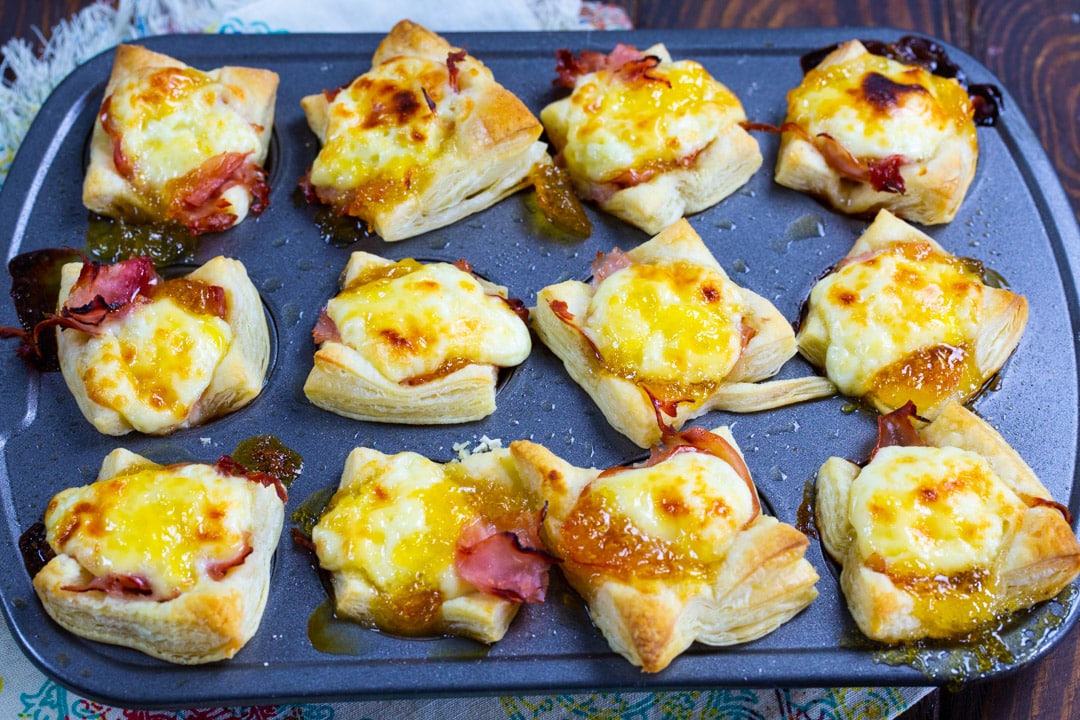 Ham and Brie Puff Pastry Cups Recipe Tips
It is easier to cut the puff pastry when it is semi-thawed rather than completely thawed.
It's not necessary to peel the rind from the brie but you can if you like. Once the brie melts you will not even notice the rind is still there.
Grease the muffin tin really well.
For additional flavor, add a little fresh rosemary or thyme.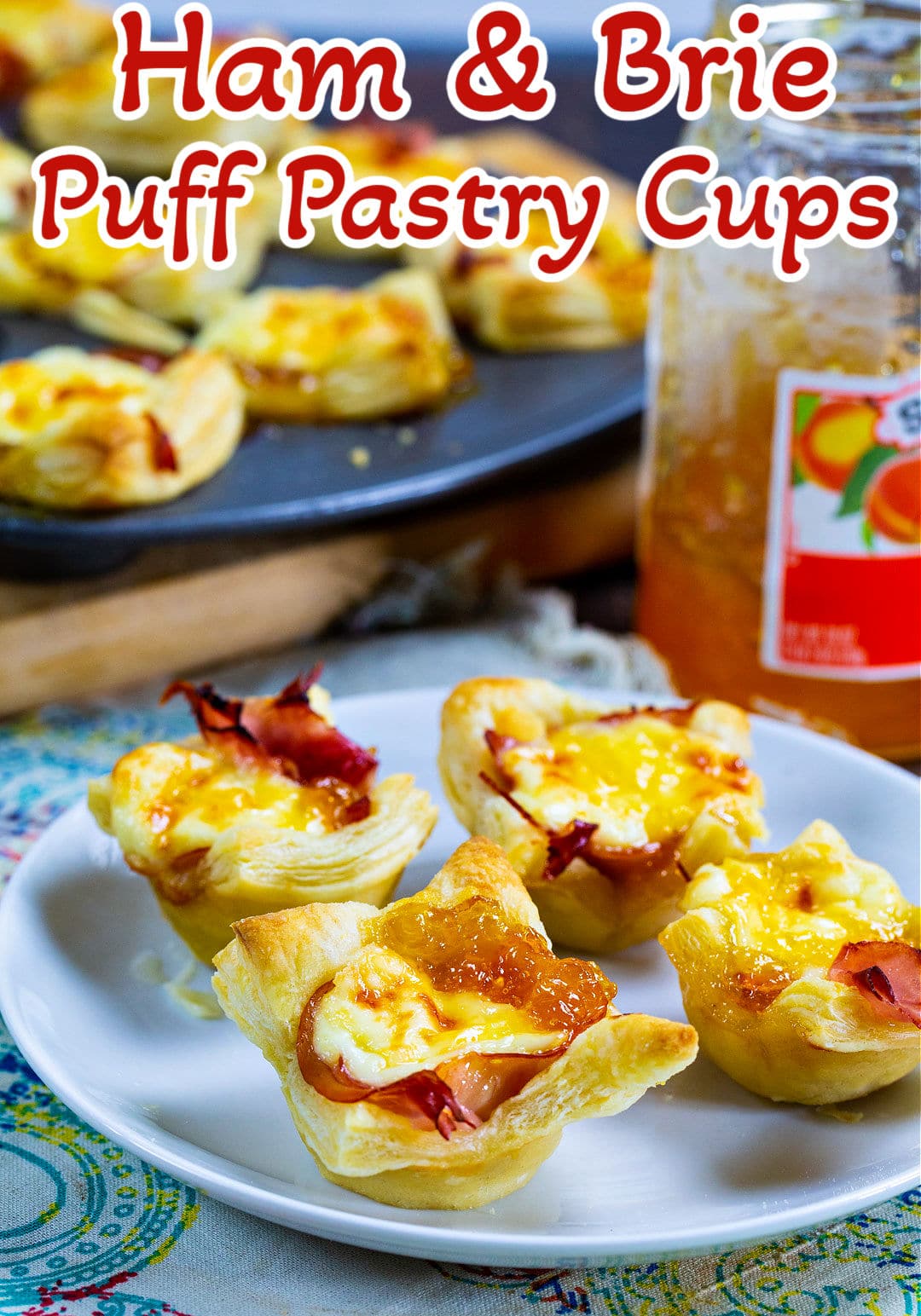 More Easy Appetizer Recipes
Preheat oven to 375 degrees and spray a mini muffin tin with cooking spray.

Cut the puff pastry into 16 squares by making 4 even cuts in one direction and then 4 more in the perpendicular direction.

Press a piece of pastry dough into each or 16 muffin cups.

Tear ham into pieces that will fit into the puff pastry cups. Fill the bottoms of the cups with ham.

Cut brie into 16 cubes and place one in each puff pastry cup on top of the ham.

Place a small dollop of preserves on the top of each piece of cheese.

Bake for 16 to 18 minutes.

Run a knife around the edges of each one and remove from muffin tin.
Want to Save This Recipe?